Description
The rotary shaft oil seal is an indispensable component in a lubricated rotating shaft.
The production of the •FP• rotary shaft seals series offers a solution to any problem of sealing.
Characteristics of The materials
The •FP• rotary shaft oil seals, are produced according to modern designing and engineering techniques, and with top performance materials as requested by their using conditions.
G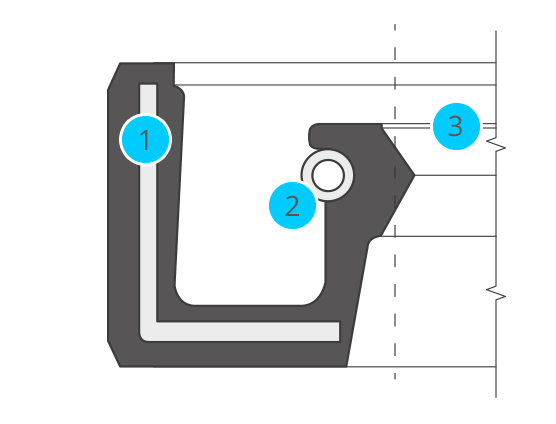 Technical Features
1
Rubber covered metal insert.
3
Sealing edge made by cutting process.
Materials
1
Metal insert:
DC04; AISI 304; AISI 316
2
Garter spring:
AISI 302; AISI 316; C72 phosphated
3
Rubber sealing lip and cover:
NBR; FKM; SIL; HNBR ; EPDM