Description
V-Rings
Solid rubber seal for rotary shaft produced in only one piece. Perfect solution to prevent contamination of dirt, dust or water. It can be used as a secondary seal to protect primary seals.
The V-Ring is a sealing easy to be used and to be mounted since it is self retaining on the shaft, that doesn't need a special finishing grade and tolerance. The contact area can have a roughness Ra from 0.5 to 1.6 according to the speed and the media to be sealed.
The Joint-vulcanized seals V Rings be used withouth a metal band for peripheral speed up to 10/12 m/sec.
Downloads:
---
VRME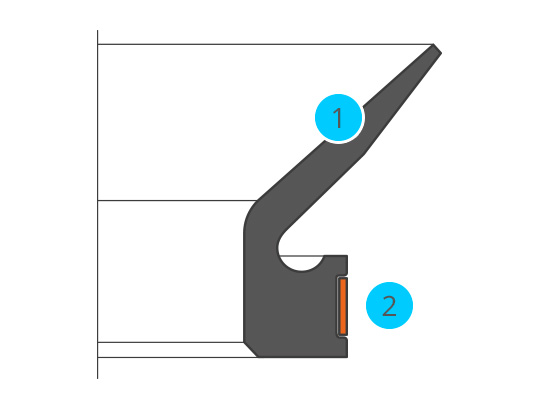 Materials
1
Rubber body:
NBR; HNBR; FKM; EPDM
2
Fastening metal band:
301 stainless steel